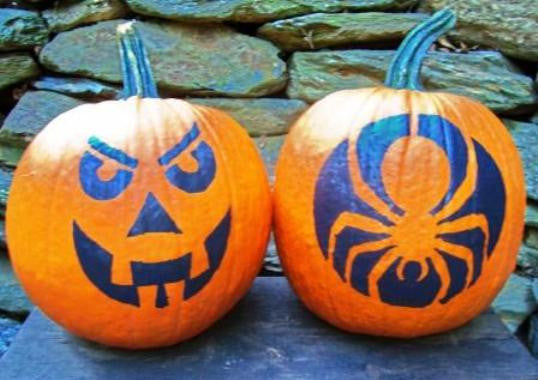 #409 Pumpkin Carving Set
Size: Face - 6.5"W x 7.5"H, Spider - 7.75"W x 8"H 
Number of Overlays: 1 

Paint Color as shown: Black (we recommend black acrylic paint which can be purchased at craft/art stores).
Both creepy face and spider designs included in set.  They work great as a template for carving or can be stenciled directly onto the pumpkins as shown (pumpkins not included). They are so much fun!