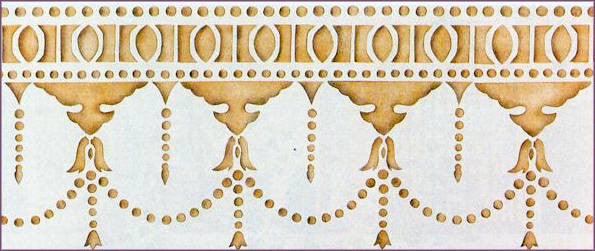 #48 Victorian Frieze Stencil
Size: 21.75"W x 8.25"H
Number of Overlays: 2
Paint Colors as shown: 
This elegant design adds a beautiful Victorian feel to any room.  It can be used as a wall border or in sections on furniture and accessories.  Areas of the design can be stacked to increase the height of the design which works well when stenciled in rooms with high ceilings. It also looks great at chair-rail height.
This design was featured in "Victorian Magazine".